An associate professor of chemistry has received a $240,594 grant from the National Institute of Justice to research an effective method of sorting mixed human remains.
"We know it works, now we just want to do a large-scale evaluation," said Dr. Matthieu Baudelet of the laser-induced breakdown spectroscopy.
The research grant was announcement publicly by the NIJ on Dec. 10, 2021, and UCF is currently handling the paperwork to begin the project, Baudelet said.
LIBS technology works by shooting a laser at the surface of an object, which creates a plasma that reveals a characteristic profile of what's in your sample, said Baudelet PhD student Kristen Livingston. Baudelet and Livingston's research focuses on using this technology to create an effective and more efficient method of sorting mixed scraps.
Livingston said she and Baudelet were the first people to research LIBS technology as a method of sorting mixed scraps.
The UCF research couple have already conducted a preliminary study with Dr. Jonathan Bethard of the University of South Florida. Livingston said the study involved testing the LIBS technology on six human skeletons and was successful.
"We were able to sort person-to-person, each individual based on the very unique set of chemical profiles produced by LIBS," Bethard said. "We were able to show that indeed you can separate individuals from each other in this way."
With the proof of concept there, the next step is to test their research on a much larger scale to prove its importance, Baudelet said. To do this, Bethard reached out to Dr. Katie Zejdlik of Western Carolina University, who has been a close colleague of hers since 2015.
Bethard said he wanted to connect because Zejdlik oversees one of the few outdoor body decomposition facilities that exist in the United States, which he says would be of great benefit to researchers at the UCF.
Although a specific date is yet to be set, Livingston said she plans to make her first trip to WCU's body decomposition facilities to work with Zejdlik in May.
Zejdlik said she and Livingston will conduct a blind study that involves mixing large numbers of numbered human remains and having them professionally sorted without LIBS technology. Livingston will then sort the same group of remains using LIBS technology and compare the results.
"Besides speed, we also test accuracy," Zejdlik said. "The question is, 'can humans be as good as technology?'"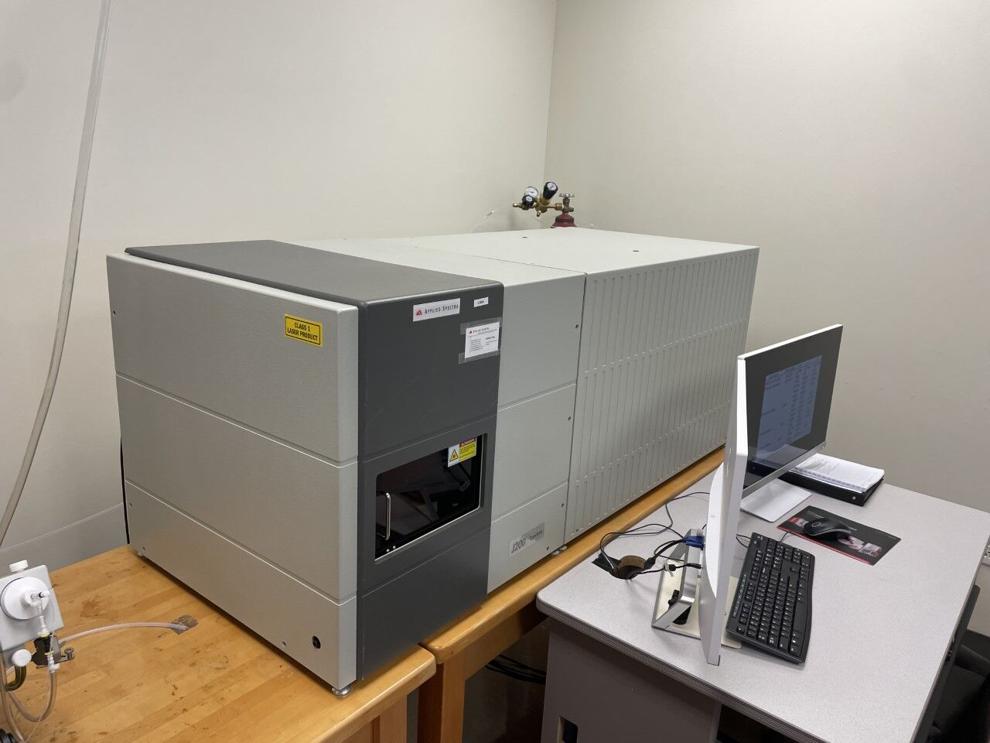 Eventually, Baudelet and Livingston also want to be able to use LIBS technology on cremated remains. Baudelet said this is important because DNA testing cannot be done on cremated remains.
"After 9/11, the remains were found really burned and DNA could not be found," Baudelet said. "We think if it works, maybe we could apply it to this problem as well."
The pair of UCF researchers also have plans for other potential applications of their research.
"At the end of it all, we want to develop a mobile app so that people who don't know anything about the chemical makeup of bones can still benefit from the technology," Baudelet said.
Baudelet said their research is still in its early stages and they plan to make a total of four trips to WCU's body decomposition facilities within two years.
"There is a need to come up with a methodology, or a way to apply existing tools, that could be used to address some of these concerns about mixed remains," Bethard said. "Dr. This is what Baudelet's lab does with LIBS technology.
Editor's Note: A previous version of this story was published prematurely and has since been updated.